Mayor Friday Ellis
Mayor Friday Ellis was born in rural Rayville. Friday decided to settle in Monroe where he met his wife, Ashley. They married in 2001 and like many Americans, their lives were greatly impacted by the tragedy of September 11, 2001. Just two months later, Friday enlisted in the United States Marine Corps to serve his country in its time of need. 
Ellis is an advocate of entrepreneurship and business growth. He encourages community and civic development and involvement at local and state levels. In 2019, he was named Free Enterprise Champion by the Louisiana Business and Industry. 
In 2020, Ellis was appointed to the Louisiana Legislative Task Force on Economic Recovery, charged with developing comprehensive policy, legislative, and regulatory recommendations to immediately re-start the Louisiana economy in response to the COVID-19 crisis. He also serves as the Board Director to the Louisiana Local Government Environmental Facilities and Community Development Authority.
Ellis is a 2019 graduate of Louisiana Leadership, a 2022 graduate of the Delta Leadership Institute, and locally, he was recognized as Monroe's Professionals Top 20 Under 40. He was awarded the Vanguard Award for his efforts toward the empowerment of women and inclusion in northeast Louisiana.
Recently, Ellis was selected to participate in the Authentic Leadership Executive Education Course at the John F. Kennedy School of Government at Harvard University.
Ellis and his wife have three children: Friday III, Asher, and Aurie. All three children attend Monroe City Schools. Ashley Ellis was elected to the Board of Elementary and Secondary Education, representing 19 parishes in District 5.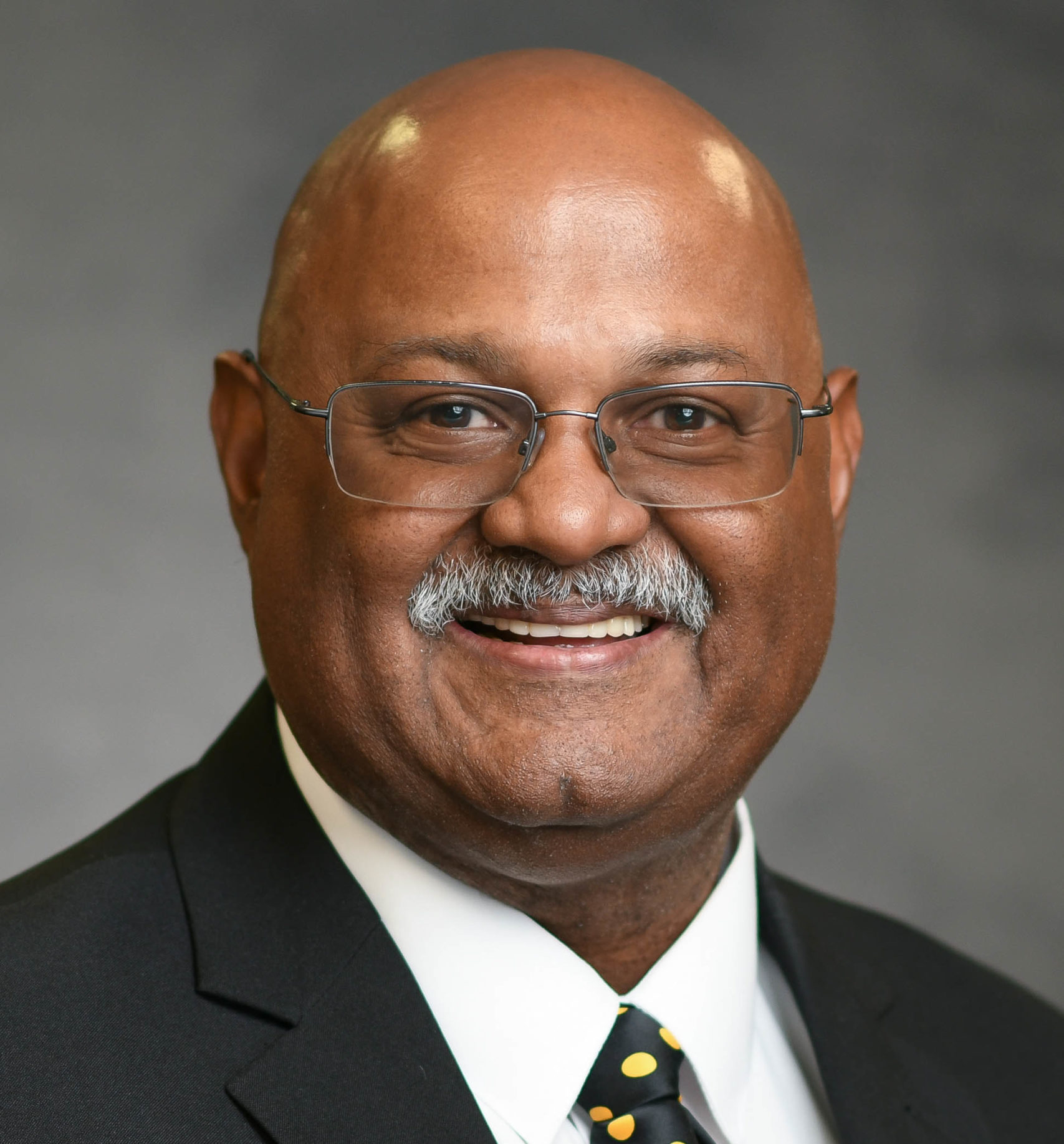 Dr. George Noflin Jr.
Dr. George Noflin Jr. is a native of Jackson. He and his wife Valerie are the proud parents of five children.  
Over the past 30 years, Noflin has become a knowledgeable administrator who is diligent, conscientious, and hard working. He served in the United States Marine Corps for a number of years where he received the United States Marine Corps Meritorious Award while serving his country. 
He received an Associate of Arts degree from Southwest Mississippi Community College, his Bachelor of Science in Education degree from Millsaps College, and master's and doctoral degrees in Education from Mississippi State University. 
Noflin has been a teacher, coach, athletic director, assistant principal, director of an alternative school, principal, assistant superintendent, and superintendent of schools in Morehouse Parish. He has also served as Assistant Professor at Louisiana Tech University and Associate Professor at Grambling State University. He is currently the Director of the Call Me MiSTER Program.  These experiences have given him the knowledge and expertise to properly supervise, manage, and motivate othersto excel in the areas of academics, athletics, and leadership.  
Noflin is a member at the New Living Word Fellowship Church in Ruston, and he was a past-president of the Sunrise Kiwanis Club in Ruston.