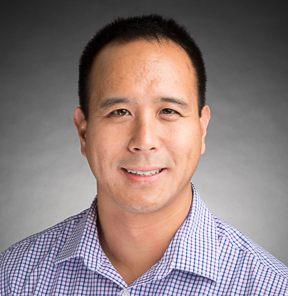 Dr. Shengdar Tsai, Assistant Member, Experimental Hematology, St. Jude Children's Research Hospital
3:30 p.m., Jan. 31, Zoom
---
When did you know that you wanted to be what you are today?
I figured out I wanted to be a PI early on when I was a graduate student at NC State University and continually tested that hypothesis through my early career. The possibility of work on any science you could imagine was inspiring to me. As a graduate student, I was fascinated by the potential of engineered nucleases to improve gene targeting, which is how I ended up working on genome editing technologies for therapeutics in the long term.
What is one of the most significant achievements or rewarding moments of your career?
I was recently very honored to be chosen as one of the American Society for Gene and Cell Therapy's Outstanding New Investigators in 2020. This is a conference that I had attended for the past decade since I was a post-doctoral fellow at Harvard/MGH, where I really began to learn about the many different genomic medicines that were in development.
Another inflection point was receiving a positive summary statement for my first major NIH grant to be funded. I was speaking at a conference in Hong Kong at the time and was naturally very excited to chat with my program officer who indicated that the grant was likely to get funded.
Finally, getting the first major paper from my own lab accepted to Nature Biotechnology (on CHANGE-seq, a streamlined and scalable method to define genome-wide activity of editors) was very satisfying, to see the hard work of my lab recognized in this way.
What advice do you have for students today who may be trying to figure out what they want to do or who want to pursue a career like yours?
I suggest asking yourself what topics do you find to be the most fun and exciting topics and to pursue them in any way that you can. To my trainees, I advise thinking about what the next step to their long-term career goal might be and going for it. For example, as a graduate student dreaming of becoming a PI, a post-doctoral fellowship in a dynamic and collaborative lab working on high-impact science would be a great next step. Taking things a step at a time is ok and sometimes the best approach, as long as you are going in the right direction. If we told prospective PhD students that it might take 10 or more years of training to earn their PhD, complete a post-doctoral fellowship, and then become a PI, maybe no one would want to do it! So, remember to keep moving forward.
What skill have you relied on most frequently?
Creativity. Non-scientists often do not know that science is a very creative process. For a genome engineer, it is a creative process from end to end, both in discovering new approaches to unmet editing needs, understanding possible pitfalls, and thinking about what biological questions to ask for the most interesting scientific stories.
Was there one person who had the greatest impact on your career?
It's hard for me to choose just one, so I would point to both Jorge Piedrahita (my PhD mentor) and Keith Joung (my post-doctoral mentor). Jorge was a fantastic mentor who gave me my first chances in science and in whose lab I learned so much about gene targeting and genomics. From Keith, I learned about how to navigate the exciting fast-paced field of genome engineering and how to distill complex data into exciting scientific stories. I owe a lot to both of my terrific mentors and strive to do a similarly good job with my own trainees.
What are two things that people would be surprised to know about you?
My name is spelled Shengdar but the 'g' is silent so it is pronounced SHEN-dar, which not everyone knows. It makes it easy for me to tell if a telemarketer is calling me.
I grew to love sailing and sailboat racing when I was a post-doc in Boston. I lived so close to the Boston Harbor that I could walk 5 minutes to the dock to sail in the harbor and nearby harbor islands.
If you weren't doing what you are doing now, what would you be doing?
Maybe I would conduct metagenomic sequencing of marine microbes in diverse ocean environments. I'm also currently fascinated by the use of deep learning and vision-based approaches to develop autonomous self-driving vehicles. We live in a pretty remarkable time